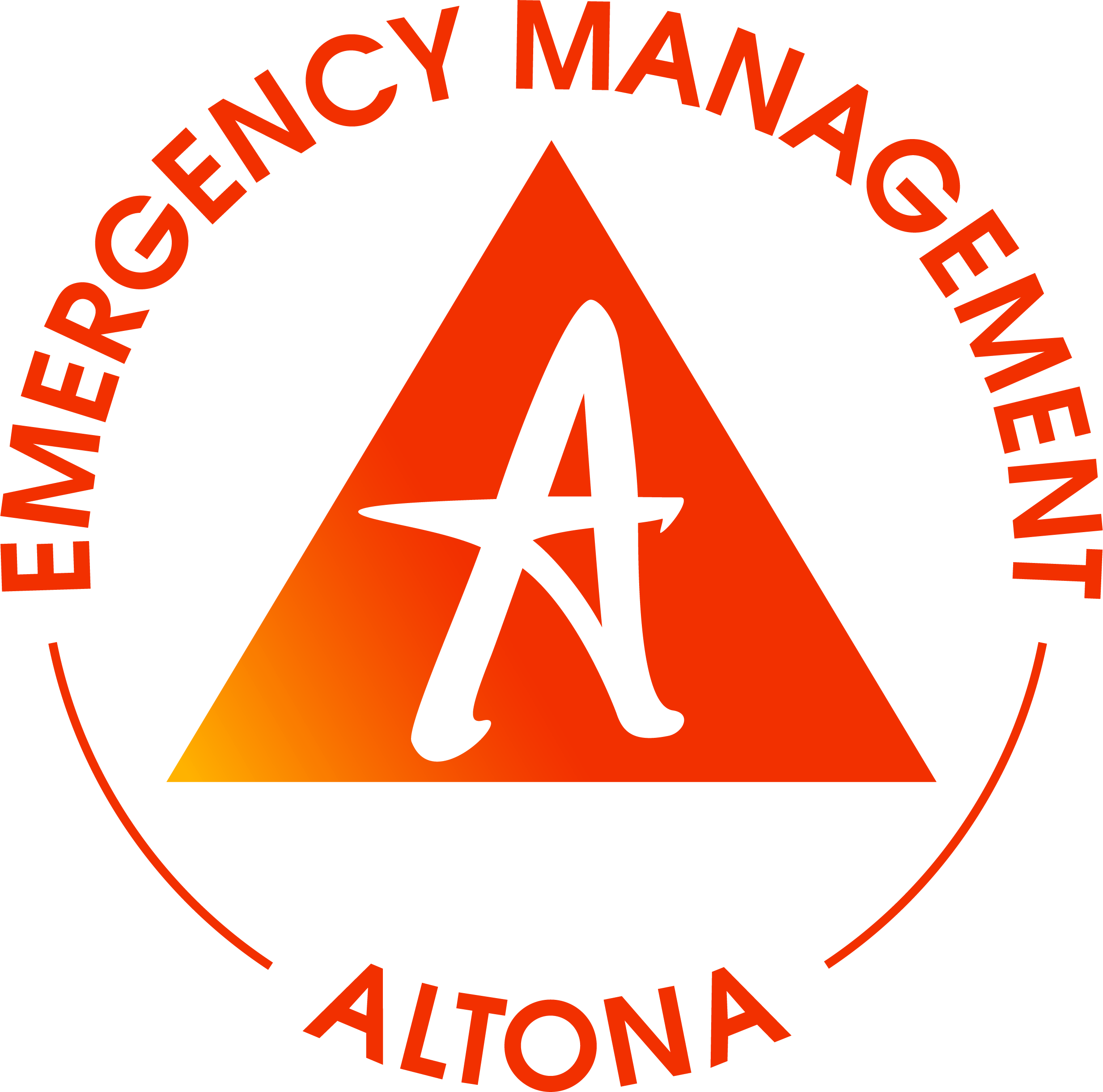 Welcome to the Altona Municipal Emergency Preparedness Page. My name is Perry Batchelor and I have been selected to be your Municipal Emergency Coordinator (MEC). As the MEC I have the following responsibilities.
With the approval of Council, annually submit the Municipal Emergency Plan to the Provincial Government
Establish an annual budget
Quarterly reports to Council
Quarterly meetings with the Local Emergency Response Control Group (LERCG)
Liaise with local police/fire and the Provincial Emergency Measures Organization
Recruit and train volunteers
Public awareness
Having recently retired as the Police Chief for the Community and my time in the Military where I served both domestically and overseas, I feel that with a strong committee and volunteers we will be prepared for whatever emergency comes our way.
It is important to remember that during an emergency the first 72 hours are yours to be prepared for. Visit the Get Prepared website to learn more about creating a 72 hour emergency kit.
Sign up today for Altona's Alert App, Connect, which allows us to communicate with you directly via email, text and landline in the event of an emergency. You'll find a link at the bottom of this page to register, if you haven't already.
We will soon be starting a Recruitment Drive looking for volunteers to help in an emergency, when the time comes please consider signing up.
I look forward to this new role. If you need to get in touch with me you can do so by email at mec@altona.ca or give me a call at 204-324-4464.
Remember, the first 72 is on you!!
Perry Batchelor
MEC
Town of Altona
204-324-4464
mec@altona.ca
---
Register for Altona CONNECT: